Fitness King
Business Listing
About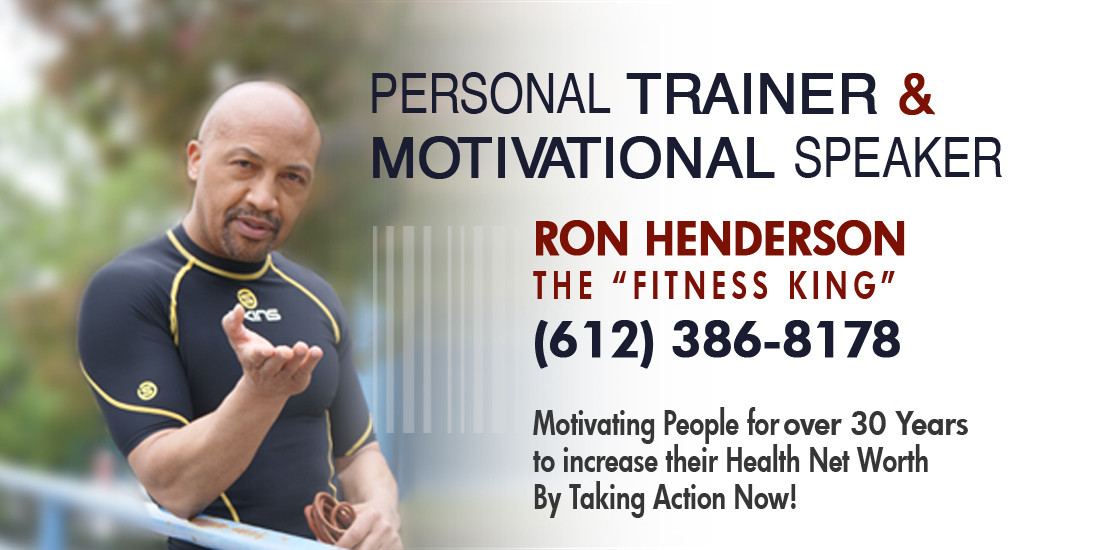 Ron was the first fitness professional in the Minneapolis – St. Paul area to work with clients and help them define, develop, and pursue their fitness goals as a personal trainer. He stresses the value of personalized fitness routines to develop solid techniques and maximize potential.
With his positive attitude, Ron has raised industry standards in weight training, cardio fitness, stretching and strengthening routines that respond to experience levels, abilities, and each client's personal motivation. Individuals are empowered to excel at their own levels and attain their goals.
The success of his revolutionary approach is credited to Henderson's popularity as a corporate trainer, media personality, and spokesperson. Ron captivates and encourages audiences young and old alike, while educating, motivating, and inspiring them to enjoy more active lifestyles.
Henderson's book is his latest accomplishment, reaching national audiences. He currently hosts "Fitness and Faith," a cable exercise series. He also hosted a talk radio program called "Feeling Fit." Ron's first TV cable series was "Winning Workouts." The Fitness King has established a reputation for being articulate, motivating and entertaining. He also was a former co-host with local celebrity Mark Rosen of WCCO TV, Fan Fitness Sundays on KFAN radio, and is the last Minnesotan to interview the late Jack Lalanne.
Images
Connect with us in your preferred format!