H2Os Video
Categories
Video Production
About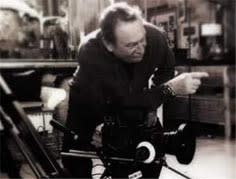 Who We Are:

Our client's stories are told in a short form documentary style. The films are crafted for the audience to learn the organization's value proposition from a variety of informative perspectives. H2OS Video combines eye catching video images and graphics to create a motivational visual presentation.
For every project, attention grabbing segments are provided for our client's Social Media Marketing efforts.
H2OS Video's Mitch Waters has produced award winning non-broadcast videos for marketing, public relations, product demonstration, travel, and fund raising. His sports camera work career spans 40 years and includes the Olympics and the Summer and Winter X games.

Mitch's directing and director of photography credits include the feature film Alamo Gold, the awarding winning short documentaries St. Stephens Temporary Homeless Shelter and Stewards of the Earth. The short documentary, The Thin Blue Line, was a Silver Telly Award winner & a selection of the Twin Cities Film Fest. Director credits for fitness videos include Ben Allen's Dance, Sweat, Live - Fitness Magazine's "Top Ten work out videos 2015" and Larysa DiDios Strogation - 2015 People's Telly Award.

H2OS video produces corporate identity, product demonstration, and Social Media marketing videos. View our Demos: click here.
For more information contact us by phone or through our website.
How do you want to connect with us?