The Ambassadors for Business online directory offers a place for you to connect with Christian business professionals, advertise your own business, and find trustworthy individuals and organizations to do business with.
We ask our members to agree to the following items when applying for membership:
- The Ambassador Commitment
- Ambassadors for Business Statement of Faith
- Membership Code of Conduct
We trust you'll find individuals and organizations in the online directory committed to living out their faith in the marketplace and creating mutually beneficial business relationships based on shared values. Search the online directory and join as a member to have your business included!
Bearence Management Group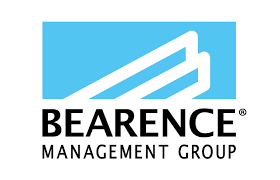 2010 Centre Pointe Blvd.
Mendota Heights MN 55120
Membership Types(s):
Contributing Business
Contact(s):
Madison Groves - Employee Benefits
Charlie Seivert - Sr. Risk Consultant
Stan Hamann - VP, Regional Director
About Us
"Our total risk management approach separates us from the competition"
Redefining Risk
At Bearence Management Group, we are redefining risk in the insurance and financial services industry. Focusing on risk, investments, communications, consulting and outsourcing, our firm goes beyond the more traditional insurance agency by evaluating your company's entire risk profile and developing solutions that may or may not include the purchase of insurance.
History
Bearence Management Group was founded in 2005 with the mission of creating an excellent organization that provided their colleagues with the type of environment that would enable them to provide unparalleled service to clients of all sizes, bringing innovative risk management solutions to clients who value service, expertise and relationships.
Our team of professionals includes specialists in the areas of property and casualty, employee benefits, financial strategies, human resources outsourcing, corporate and family health, worksite voluntary products, home, auto and individual insurance.
The Ultimate Goal
To perform a total risk evaluation in order to address any gaps through a combination of insurance, investments, communications, consulting and outsourcing.