The Ambassadors for Business online directory offers a place for you to connect with Christian business professionals, advertise your own business, and find trustworthy individuals and organizations to do business with.
We ask our members to agree to the following items when applying for membership:
- The Ambassador Commitment
- Ambassadors for Business Statement of Faith
- Membership Code of Conduct
We trust you'll find individuals and organizations in the online directory committed to living out their faith in the marketplace and creating mutually beneficial business relationships based on shared values. Search the online directory and join as a member to have your business included!
Big Apple Bagels - Forest Lake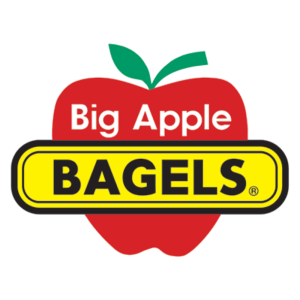 Membership Types(s):
Contributing Business
Contact(s):
Alex Bulmer -
About Us
All of our restaurants are known for freshness because we hand make our products on the premises daily. As a result, we are able to provide our customers with the tastiest and most delightful products anywhere.
Since 1993, BAB has grown into a national brand recognized for quality ingredients, unique and original choices, and personalized service. Whether ordering one of our sensational, hot breakfast bagel sandwiches or biting into a delicious choice from our lunch sandwich menu, you will delight in the satisfying taste of quality you can depend on – all the time, every time.
The Forest Lake Big Apple Bagels® is owned and operated by local residents Alex and Ashley Bulmer. After buying the store in 2010, they have become very involved in the community. As the proud parents of two boys, they are very involved with fundraising for the local schools and giving back to the hard-working teachers. They are also a part of the Chamber of Commerce, MOST FL, Wyoming Fire Department, Rotary Club, and BNI (Business Network International).
Quality products and friendly service are two of the key ingredients in separating Big Apple Bagels from some of the large chains. Big Apple Bagels offers a casual yet comfortable atmosphere with a wide assortment of breakfast and lunch items, treats, and beverages. Offering in addition to its delicious breakfast items, Big Apple Bagels has a broad assortment of deli sandwiches, My Favorite Muffin® muffins, Brewster's® coffee beverages and smoothies. The cake-like muffins are prepared with a formula that uses soybean oil, which is lower in saturated fat than butter or margarine, which produces a gourmet muffin that is lower in cholesterol and high in taste. With 18 varieties of made from scratch bagels and cream cheeses, there is something on the menu to please every customers.