Business Keys
About Us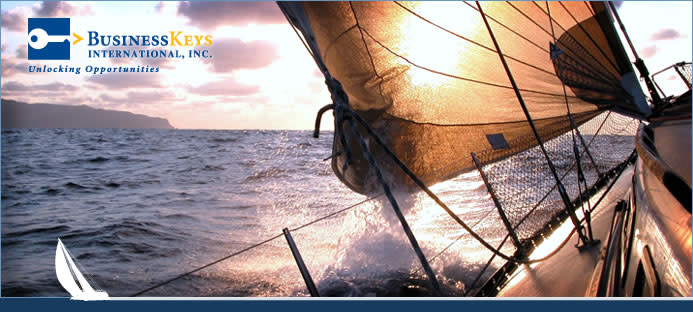 BUSINESS STRATEGIES
BUSINESS STRATEGY KEYS — HELPING LEADERS NAVIGATE TURBULENT MARKETS
Learn how to take advantage of the economic recovery
SMART NAVIGATION
For more than 15 years, BusinessKeys International has provided well-charted strategies to help business leaders navigate their organizations toward success. In the turbulent market waters of the past two years, leaders need both business strategy and leadership guidance more than ever before.
At BusinessKeys, we work with organizations that:
Have a business strategy that is not delivering intended results
Need to make quick strategic leadership decisions in response to the new market reality — for both short-term performance and long-term results
Enjoyed many years of growth, but have leveled off or are losing ground
Find themselves in a great position to consider expansion, but need to think strategically about new areas of opportunity
Want advice on how to take advantage of the economic recovery.
WORKING WITH OUR CLIENTS
We customize our work to an organization's situation, Considering both internal and external needs and business conditions. Some of our more common deliverables are:
Refreshed business strategies and vision frame
Business process mapping and design/redesign
Corporate life cycle analysis and an actionable leadership road map
Market segment analysis and business development scenario planning
Corporate culture and cultural style analysis, and market discipline alignment recommendations
Differentiating Value clarification.
RECENT RESULTS
In addition to providing comprehensive recommendations, we help leaders implement the necessary organizational changes. Recent successes include the following:
Expanded an organization's impact by guiding leaders to acquire a complimentary best-in-class brand
Crafted a strategic plan that doubled an organization's revenue within three years
Guided an organization's leadership through the cultural changes necessary to move it from a flat-lined operation back into double-digit growth
Redesigned business processes to clarify an organization's strategic purpose and create a targeted leadership action plan.
How do you want to connect with us?