About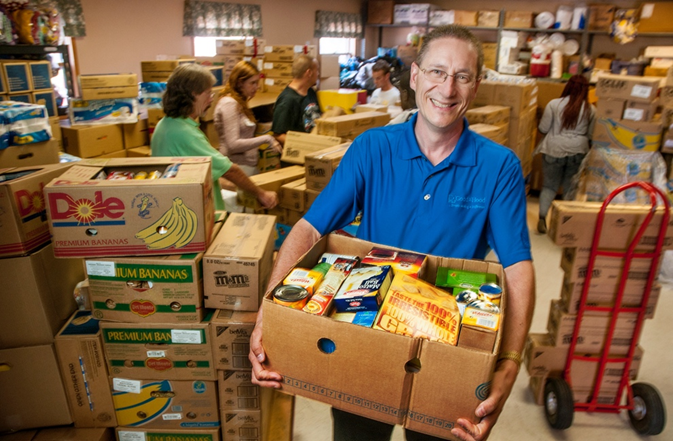 Good in the 'Hood is dedicated to changing lives together with simple acts of kindness. Although our service opportunities are not solely limited to the urban community, we do have an inner-city affinity and a commitment to serve those with the most need.
We believe that goodness and kindness are inspirational, change-agent qualities and it is our firm conviction that urban renewal can begin to take place when a focused and contagious momentum of genuine kindness is made manifest. Our desire is to inspire individuals, families, and entire neighborhoods to take responsibility and ownership for the growth, improvement, and well-being of their personal lives and community. Through partnerships and kindness-based initiatives, we believe the physical, emotional, and spiritual climate of an entire community can be changed for good.
To initiate and sustain the greatest good, we offer the community the following 3-point approach:
PROVISION: Offering essential resources including groceries, hot meals, holiday support, medical foot care, footwear, wellness services, youth service learning opportunities, referrals, and more.
PARTICIPATION: Engaging the community with user-friendly volunteer experiences and internships that promote intentional kindness, healthy community engagement, service learning and social responsibility.
PARTNERSHIPS: Collaborating with action-minded communities to plan, work and inspire intentional kindness in others that helps to foster neighborhood decency and a better local community.
Since our inception in 2003, we have continued to expand our efforts to provide essential resources for economically disadvantaged communities and for all those who have been marginalized by difficult circumstances. This is even more critical now as individuals and families continue to be impacted by inflation.
Our food programs and support services, holiday help outreaches, medical foot care, shoe, and youth programs continue to grow and offer much-needed relief for hundreds of people in need every month.
Still, our highest priority is to intentionally invest our time, talent, and treasure towards those who are interested in making the key next steps to move forward in life towards a meaningful, significant, and purposeful future. In short, we seek to do "WITH" those in need rather than merely "FOR" them.
To best accomplish this objective, we place an emphasis on establishing healthy partnerships. With this in mind, we collaborate with several difference-making organizations. Each month, with the help of these dedicated partners, we provide practical resources such as new or gently used shoes, groceries, meals, food for hungry college students, backpacks of food for students, medical foot care, holiday support and more for over 10,000 individuals. In addition, we make user-friendly volunteer opportunities available for a variety of individuals and church, school, civic and corporate groups. It's truly a joy to be able to work together with the many generous volunteers to influence, inspire, and impact individuals, families, and entire communities for good.
Have a MAKE A DIFFERENCE DAY!
Reverend Shawn Morrison
Founder and Executive Director

Connect with us in your preferred format!