The Ambassadors for Business online directory offers a place for you to connect with Christian business professionals, advertise your own business, and find trustworthy individuals and organizations to do business with.
We ask our members to agree to the following items when applying for membership:
- The Ambassador Commitment
- Ambassadors for Business Statement of Faith
- Membership Code of Conduct
We trust you'll find individuals and organizations in the online directory committed to living out their faith in the marketplace and creating mutually beneficial business relationships based on shared values. Search the online directory and join as a member to have your business included!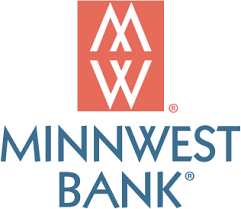 1150 Yankee Doodle Rd
Eagan MN 55121
Membership Types(s):
Contributing Individual
Contact(s):
Annette Wanchena - Vice President, Commercial Deposits & Cash Management
About Us
Why Minnwest?
Simply put, you are our first priority. We're a family-owned banking operation that's big enough to get large deals done and small enough to truly listen and work with you as you work toward your individual goals. We have first-hand knowledge of the challenges and risks you face, and most importantly, we're building lasting relationships with doers like you every day. We don't just say our customers come first, we live and breathe it. That's our commitment to you.
Committed to Relationships First
At Minnwest Bank, we build relationships with doers-people who begin with a dream and are committed to turning it into reality. We believe relationships develop between people who are receptive, responsive, and have shared values. We know relationships don't come easy-they start with handshakes, continue with conversations, and grow into shared commitments that withstand the test of time.
Honoring Our Roots
Like many of our customers, Minnwest is a family-owned business that keeps its long-term commitments. We founded Minnwest Bank during the 1987 farm crisis because we recognized how important community banks are to thriving communities. Since that time, we've steadfastly served and supported our communities through good times and bad.
As our customer footprint grew and expanded into urban areas, so did we. Today, Minnwest is one of Minnesota's largest banks-with 28 locations and more than $1.7 billion in assets-and one of Minnesota's ag lending leaders.
Community Statement
Minnwest Bank is dedicated to community involvement and customer service. Our interest in serving our customers and communities was inspired by our founder, M.D. (Pete) McVay, and has served us well for more than three decades. Today, our founder's vision is shared by more than 370 employees who are dedicated to building and sustaining our local communities.
Our community support comes in a variety of forms and includes volunteer work, philanthropic giving, corporate programs, and educational events with a focus on the underserved, underprivileged, child welfare and child education.
Gallery
Annette Wanchena
Vice President, Commercial Deposits & Cash Management