Plan Well Finish Well
About Us
PLAN WELL FINISH WELL
I inspire peace of mind by equipping individuals and families to prepare for future healthcare decisions. Why? I believe we each have the opportunity and responsibility to prepare for the end-of-life journey according to our own wishes and preferences.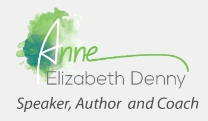 PRODUCTS / SERVICES
► Healthcare Directives teacher and coach at HealthcareDirectivesFromTheHeart.com

► Author of My Voice, My Choice: A Practical Guide to Writing a Meaningful Healthcare Directive

► Visit DennyCS.com for my strategic business consulting services.
Inspiring peace for you and your loved ones by equipping you to write a meaningful healthcare directive.
How do you want to connect with us?