The Ambassadors for Business online directory offers a place for you to connect with Christian business professionals, advertise your own business, and find trustworthy individuals and organizations to do business with.
We ask our members to agree to the following items when applying for membership:
- The Ambassador Commitment
- Ambassadors for Business Statement of Faith
- Membership Code of Conduct
We trust you'll find individuals and organizations in the online directory committed to living out their faith in the marketplace and creating mutually beneficial business relationships based on shared values. Search the online directory and join as a member to have your business included!
RE/MAX Advantage Plus - Tim Ornell Real Estate
11905 Hwy 65 NE
Blaine MN 55434
Membership Types(s):
Business Listing
Contact(s):
Tim Ornell - REALTOR
About Us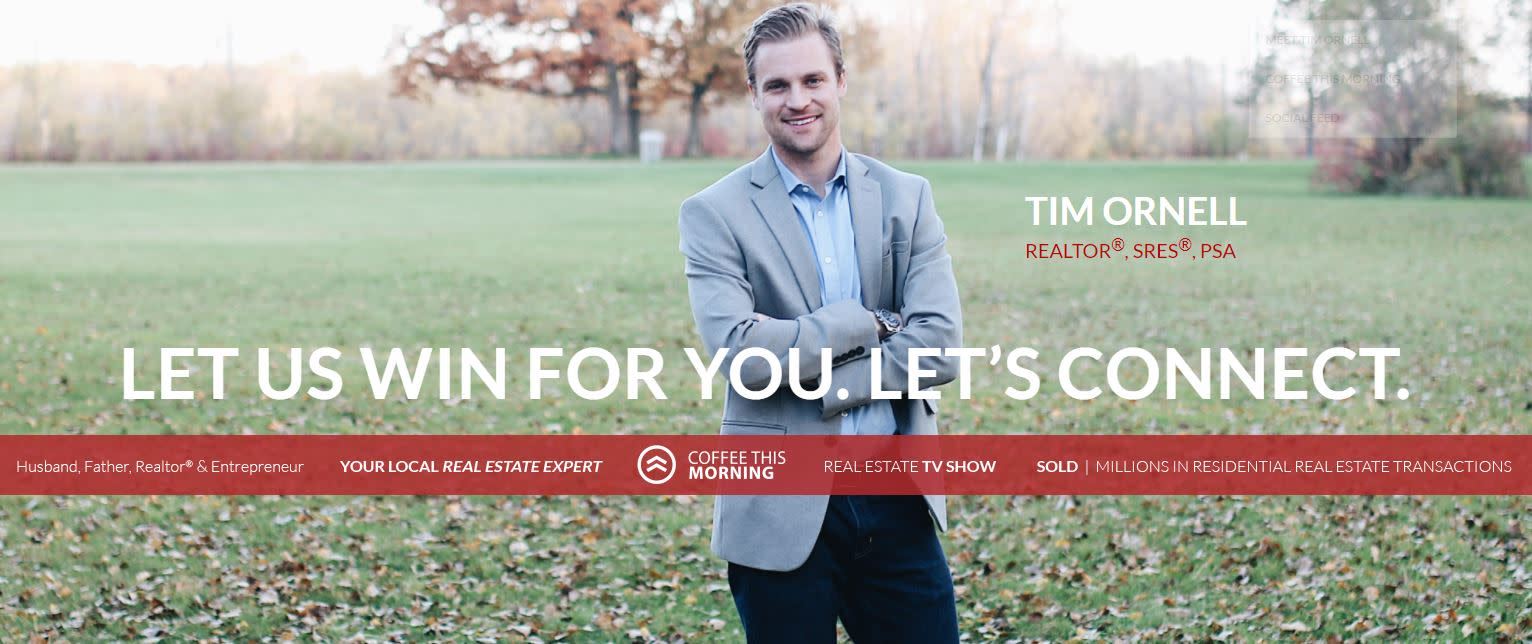 As a professional real estate advisor I've built a career around tailoring my approach to fit your needs, goals and dreams. The one thing I pride myself the most as an advisor; making you happy. All agents can find/sell a house; let me help you get in front of the right deal. Work-wise, I believe in listening, learning and making the necessary things in life as easy as possible while bringing experience to your transaction. With 10+ years of industry practice, I've been a part of over 5,000 plus real estate transactions in numerous roles; recruiting mortgage specialists, title insurance sales and obviously a REALTOR. I've also been told I speak in too many analogies and movie quotes so I hope you're up for a fun ride. Coffee is on me and we'll share insights, laughs and see if it's a right fit.
If you're still reading, I grew up in the northern suburbs of Minneapolis/St. Paul and a graduate of Gustavus Adolphus College majoring in business while playing hockey. When I'm not working hard for you, I enjoy spending time with my lovely wife Michelle, and two young kiddos Avery and Isaiah. I'm truly blessed!
The bottom line, I expect to leave you satisfied. I'll leave my bio with that and an encore a quote from the book GOOD TO GREAT, "The most important decisions that business people make are not what decisions, but who decisions. —JIM COLLINS.
Lets "cheers" at the closing table,
Tim
Gallery