The Ambassadors for Business online directory offers a place for you to connect with Christian business professionals, advertise your own business, and find trustworthy individuals and organizations to do business with.
We ask our members to agree to the following items when applying for membership:
- The Ambassador Commitment
- Ambassadors for Business Statement of Faith
- Membership Code of Conduct
We trust you'll find individuals and organizations in the online directory committed to living out their faith in the marketplace and creating mutually beneficial business relationships based on shared values. Search the online directory and join as a member to have your business included!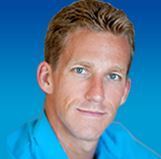 Membership Types(s):
Contributing Business
Contact(s):
Scott Welle -
About Us

Scott Welle is a #1 international best selling author, speaker, peak performance strategist and founder of Outperform The Norm, which trains high achievers and athletes to remove their self-imposed limitations, increase confidence and accomplish more than they ever thought possible.
Scott has worked with professional athletes (NFL, MLB, PGA Tour), elite level triathletes, CEOs, stay-at-home moms, and everyday heroes who all had one common goal – to improve and to be better today than they were yesterday.
Scott's eight best selling books, articles, videos, podcasts and online programs inspire hundreds of thousands of people worldwide. He has a Master's degree in Sport Psychology, serves on the Executive Certification Board for NESTA, the Advisory Board of the Minnesota School of Business – Globe University and the Board of Directors for the Minnesota Distance Runners Association. He's a contributor to Personal Trainer magazine and was a featured author in Pure Genius.
His degrees and certifications include:
Master of Science – Kinesiology (Sport Psychology Emphasis)
Professional Triathlon Coach (ITCA)
Strength and Conditioning Specialist (CSCS)
Performance Enhancement Specialist (PES)
Personal Fitness Trainer (PFT)
Heart Rate Training Specialist