The Ambassadors for Business online directory offers a place for you to connect with Christian business professionals, advertise your own business, and find trustworthy individuals and organizations to do business with.
We ask our members to agree to the following items when applying for membership:
- The Ambassador Commitment
- Ambassadors for Business Statement of Faith
- Membership Code of Conduct
We trust you'll find individuals and organizations in the online directory committed to living out their faith in the marketplace and creating mutually beneficial business relationships based on shared values. Search the online directory and join as a member to have your business included!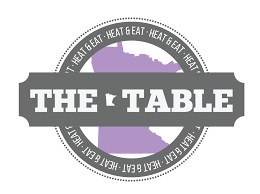 725 Weston Ridge Parkway
Chaska MN 55318
Membership Types(s):
Individual Listing
Contact(s):
Brage Hanson -
About Us
The Minnesota Table is an idea centered around quality and convenience. We are passionate about our mission of easing the pressure and stress that our busy lives can bring! To pursue this goal we decided to start with the basics; wholesome, delicious, high quality meals. What better way to bring you peace to your life then sitting down to a hearty, healthy meal that is ready when you are?
We want you to have all of the joy of mealtime without the stress and hassle of preparing those meals yourself. Our meals are chef-prepared, nutritionally balanced and frankly, really good. Each three-course meal includes an entree, a salad and side-dish. Each course can be ordered in three different sizes so you can customize a meal to fit your needs.
Let us take the stress out of meal time and prep!
Each week we offer multiple options. Order as many as you please.