The individuals and businesses in the Preferred Vendors Directory make an additional commitment to tithe back into Ambassadors for Business from business they receive via referrals from connections and relationships they build via AFB, and from business they receive directly via advertising or directory related searches. This commitment does not reduce their commitments to their church or other faith-based charitable organizations.
Please support Ambassadors for Business by searching the Preferred Vendor Directory first.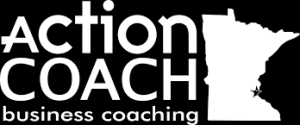 11188 Zealand Avenue North
Champlin MN 55316
Membership Types(s):
Business Listing
Contact(s):
Grace Melek - Business Development Specialist
About Us
We give business owners clear direction, focused action and real results.
ActionCOACH MetroNorth is a passionate team of experienced professionals who believe business should be fun! We maximize business potential through life-long learning to achieve excellence with both creative and systematic problem solving techniques. Our diverse skill set and proven process creates measurable results, which are based on open communication and commitment to action. We work with business owners and their teams from all types of industries who want:
More Business
More Time
More Money
More Invested Team Members
We implement this through fun educational workshops, seminars, team training, and individual accountability sessions.