The individuals and businesses in the Preferred Vendors Directory make an additional commitment to tithe back into Ambassadors for Business from business they receive via referrals from connections and relationships they build via AFB, and from business they receive directly via advertising or directory related searches. This commitment does not reduce their commitments to their church or other faith-based charitable organizations.
Please support Ambassadors for Business by searching the Preferred Vendor Directory first.
Cherry Creek Mortgage Company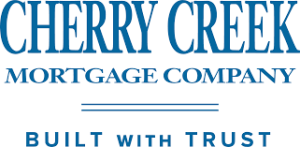 1660 S Highway 100
St. Louis Park MN 55416
Membership Types(s):
Contributing Individual
About Us
Our Mission:
Our mission is to enhance the lives of the individuals and families we serve by helping them make a ''smart'' and ''confident'' decision when determining their best mortgage strategy...''By Design!''.
What if...
The mortgage process could be a consultative, customized and unique experience? One that provided you with a greater sense of clarity and confidence as you choose the best financing strategy to purchase or refinance your home.
If:
You are ready to experience the mortgage process in a more meaningful way, please click on the ''contact us'' and let us help you with the financing to purchase or refinance your home. By Design.
''Too often, people buy (and refinance) homes in a vacuum, without considering how that purchase is going to affect other aspects of their lives. This can be a big mistake, and therefore you must recognize that owning a home holds very important implications for the rest of your financial plan. Although a fine goal, owning a home is not the ultimate financial planning goal, and in fact how you handle issues of home ownership may well determine whether you achieve financial success.''
--Ric Edelman, Author of ''The Truth about Money''
Please visit my website or give me a call to experience ''Mortgage By Design''.
Gallery