The individuals and businesses in the Preferred Vendors Directory make an additional commitment to tithe back into Ambassadors for Business from business they receive via referrals from connections and relationships they build via AFB, and from business they receive directly via advertising or directory related searches. This commitment does not reduce their commitments to their church or other faith-based charitable organizations.
Please support Ambassadors for Business by searching the Preferred Vendor Directory first.

3825 Cedar Grove Parkway
Eagan MN 55122
Membership Types(s):
Individual Listing
Contact(s):
James Thovson -
About Us
James A Thovson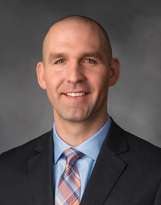 "I pride myself on working hard to provide the best possible service to my clients."
About Me:
Being able to help people is a central part of my life, and I'm happy I can be of service to my clients and community. I also enjoy meeting new people and building one-on-one relationships. Open and honest discussions are an easy way for my clients and me to connect and ultimately help them secure their financial security goals.
Our specialties in the states we serve include:
Annuities, Auto Insurance, Commercial Insurance, Crop-Hail Insurance, Crop Insurance, Disability Income Insurance, Farm Insurance, Federal Crop Insurance, Financial Services, Health, Homeowners Insurance, Life Insurance, Long Term Care Insurance.
Check with me to see what's available locally.
Terms and Conditions: Property / Casualty policies issued by COUNTRY Mutual Insurance Company®, COUNTRY Casualty Insurance Company® or COUNTRY Preferred Insurance Company®, Bloomington, IL. Life/Disability Income/Long Term Care policies issued by COUNTRY Life Insurance Company® or COUNTRY Investors Life Assurance Company®, Bloomington, IL. Availability and amount of coverages and discounts vary by state. Information contained here is not a statement of coverage. For more information view our full terms and conditions: http://www.countryfinancial.com/SiteController?url=/staticNav/termsAndConditions