The individuals and businesses in the Preferred Vendors Directory make an additional commitment to tithe back into Ambassadors for Business from business they receive via referrals from connections and relationships they build via AFB, and from business they receive directly via advertising or directory related searches. This commitment does not reduce their commitments to their church or other faith-based charitable organizations.
Please support Ambassadors for Business by searching the Preferred Vendor Directory first.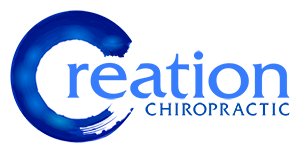 300 Prairie Center Drive, #200
Eden Prairie MN 55344
Membership Types(s):
Contributing Business
Contact(s):
Matthew Alvord - Doctor/Owner
Vicki Fox -
About Us
Have you had specific chiropractic? Here's a quick test: Did you have a pre check each time to make sure you needed an adjustment? Did you have a post check after each adjustment to make sure you were clear of subluxations? Did they only have to contact one or two specific places per adjustment? Have you ever not needed an adjustment on any one visit? If not, you have not had specific chiropractic care.
The difference between the two is huge. It's the difference between chiropractic and spinal therapy, or any therapy for that matter. Chiropractic doesn't treat anything, but many conditions therapists attempt to treat go away when the cause of the condition is removed with specific chiropractic adjustments. Therapy on your car would be like disconnecting the oil light instead of changing the oil. The good mechanic knows the light is just an effect, and ends up checking the engine.
Specific chiropractic changes lives. Give us a call today to find out how it can change yours.