The individuals and businesses in the Preferred Vendors Directory make an additional commitment to tithe back into Ambassadors for Business from business they receive via referrals from connections and relationships they build via AFB, and from business they receive directly via advertising or directory related searches. This commitment does not reduce their commitments to their church or other faith-based charitable organizations.
Please support Ambassadors for Business by searching the Preferred Vendor Directory first.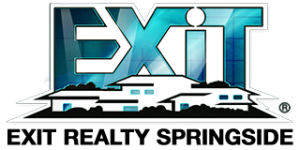 1860 Wooddale Drive, Suite 100, Suite 100
Woodbury MN 55125
Membership Types(s):
Business Listing
Contact(s):
Jeff Klemmer - Broker and Owner
About Us
We promote that environment in all aspects of our company and create a sincerely positive workplace. That environment attracts like minded professionals to serve our community. Our agents share the desire to help each other and our clients. Also, their individual strengths and talents are valued and leveraged through working together and sharing. This make each individual stronger and leads to successful outcomes for our clients.
We are proud to serve our neighbors in Woodbury, the St. Croix Valley and neighboring communities. The office is fun, bright, and energetic. Since each agent must be interviewed and invited to be part of the team, they are all knowledgeable and ambitious to serve.
Technology is something that each of our agents embrace. The broker and owner, Jeff Klemmer, spent 13 years in the corporate world at a leading IT company, so he has a knack for introducing technology, marketing and social networking that work. Our agents are love to learn, embrace stepping outside their comfort zone, and welcome attending training to serve our community better.
Jeff has been the owner of his Real Estate company for 15 years, and decided to affiliate with EXIT Realty in 2017. He felt the values of EXIT Realty mirrored his, and the company had lots to leverage for agents and clients alike. There was a need for a different kind of Real Estate company in the East Metro, so he opened in a convenient Woodbury location at 494 and Valley Creek Rd.
EXIT Realty is revolutionizing the real estate industry. EXIT is agent driven. EXIT Realty Springside will knock your socks off with service and help you find or sell your home.