The individuals and businesses in the Preferred Vendors Directory make an additional commitment to tithe back into Ambassadors for Business from business they receive via referrals from connections and relationships they build via AFB, and from business they receive directly via advertising or directory related searches. This commitment does not reduce their commitments to their church or other faith-based charitable organizations.
Please support Ambassadors for Business by searching the Preferred Vendor Directory first.
F.D. Williams & Associates, LLC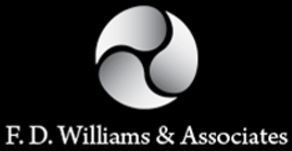 Membership Types(s):
Ambassador
Contact(s):
David Williams - Owner - Founder
About Us
Helping People and Businesses Through Transitions
F. D. Williams & Associates, LLC is a group of experienced and seasoned professionals who have been providing answers to transition questions from diverse life and career perspectives. They come from all walks of life and varied backgrounds: business founders and owners, C-suite officers, law, tax, accounting, sales and marketing, organization development, employee benefits, risk management, insurance and retirement transition. They also represent expertise in business sabbaticals, turnaround management, financial restructuring, banking advisory, crisis management and bankruptcy.
About F. David Williams
He has been in your shoes! F.D. (Dave) Williams has been in business one way or another for almost 60 years beginning with a paper route at age 10. His business journey and entrepreneurial spirit have led him through a wide variety of experiences, including sales and marketing roles in small family owned and large closely held corporations, as well as independent contractor in insurance and investments. A wealth of experiences came from roles as founder, owner, partner and CEO/President of a growth-oriented business for 28 years. Most recently, he was the M&A originator of his business and subsequent senior partner of the acquiring firm. Along the way, Williams learned valuable lessons about organization development, human resources, buy-sell agreements, ESOPs, qualified and non-qualified retirement and deferred-compensation plans, phantom stock options, business continuation succession plans, and exit strategies.
Could you benefit from a trusted advisor, mentor, friend to help you think through your next transition? If so, call or email me. Let's see if we can develop a relationship.