The individuals and businesses in the Preferred Vendors Directory make an additional commitment to tithe back into Ambassadors for Business from business they receive via referrals from connections and relationships they build via AFB, and from business they receive directly via advertising or directory related searches. This commitment does not reduce their commitments to their church or other faith-based charitable organizations.
Please support Ambassadors for Business by searching the Preferred Vendor Directory first.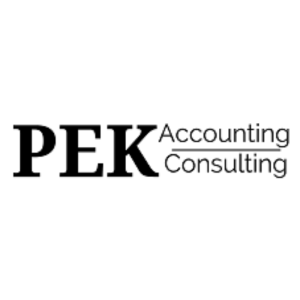 3800 American Boulevard West, STE 1500
Bloomington MN 55431
Membership Types(s):
Ambassador
Contact(s):
Paul Kloster - Accountant
About Us
Every business has financial transaction information.
It's possible that your business can survive without an accounting plan. We would like to help you do more that just survive, we want you to THRIVE!
PEK Accounting Consulting is headquartered in Bloomington, Minnesota. Our accounting experience has come from a range of industries: retail, wholesale distribution, manufacturing, professional services and education. Accuracy, timeliness and presentation are all important to how the client's accounting is completed. We work at the client office and remotely. PEK's accounting approach works to achieve the service mission: Helping each client business succeed. Every business has financial transaction information. PEK Accounting can help you create your plan – and then – work your plan with you.
Call Paul Kloster today.
Services offered with PEK:
Accounting Services
QuickBooks Accounting
Cash Flow Planning
Accountant Placement
Let PEK Accounting Consulting help you develop your plan.