The individuals and businesses in the Preferred Vendors Directory make an additional commitment to tithe back into Ambassadors for Business from business they receive via referrals from connections and relationships they build via AFB, and from business they receive directly via advertising or directory related searches. This commitment does not reduce their commitments to their church or other faith-based charitable organizations.
Please support Ambassadors for Business by searching the Preferred Vendor Directory first.
The Orrey Team at Tradition Mortgage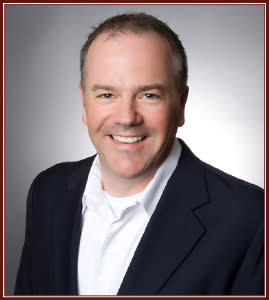 7601 France Ave Suite 170
Edina MN 55435
Membership Types(s):
Contributing Business
Contact(s):
Joey Orrey - Senior Loan Officer
About Us
Born and raised in Northern MN, Joey and his wife of 17 yrs, Melissa, have lived in Minnesota since 2009. They have two boys, Brason and Tyler. If leadership is measured by action instead of position, Joey is a leader indeed! Joey loves spending time outdoors with his boys, often organizing a game of hockey, lacrosse, or baseball with the neighborhood kids in the back yard. Joey also coaches Brason and Tyler's hockey, soccer, and lacrosse teams.
A coach on and off the field (or ice, as the case may be), Joey is prepared to guide his team through any loan situation that might arise. With over 20 years of experience in the mortgage industry, he has gotten his hands dirty time and again, digging into a situation to find the best solution for all involved. Joey's team-oriented mentality says, "Let's go!" as everybody works toward a common goal. More than anything, Joey likes to help people achieve their dreams, no matter how small or big they are. As a Senior Loan Officer, he is eager to find out what he can do to set you up for personal success.