The individuals and businesses in the Preferred Vendors Directory make an additional commitment to tithe back into Ambassadors for Business from business they receive via referrals from connections and relationships they build via AFB, and from business they receive directly via advertising or directory related searches. This commitment does not reduce their commitments to their church or other faith-based charitable organizations.
Please support Ambassadors for Business by searching the Preferred Vendor Directory first.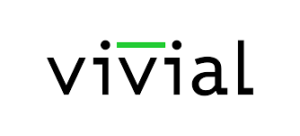 10800 Lyndale Ave S.
Bloomington MN 55420
Membership Types(s):
Ambassador
About Us
A Vivial Account Coordinator will be handpicked for your business. This industry expert has a passion for helping you grow – and the online marketing expertise to make it happen. Your dedicated BFF will give your current online presence a digital checkup; where you are, where you could be, how to get the most from your budget, plus monitor and fine-tune your efforts.
Today, the recipe for local business success includes a mobile-friendly website, local search, Search Engine Optimization, and other digital marketing tools. That's because today's customers – determined to find the best pizza, landscaper, dentist, etc. – search on Google and Bing, by laptop and smartphone. They turn to Facebook friends and Yelp reviews, read blog posts, and trust tweets. Local digital marketing helps these customers find their way right to your door.