Learn how to lead with purpose from our knowledgeable keynote speakers. Each Thrive! event features approximately 40 minutes of leadership content from a local expert. Topics range for performance to finding purpose to understanding yourself. Read the speaker bios below and visit the Thrive! event calendar to register for an upcoming event!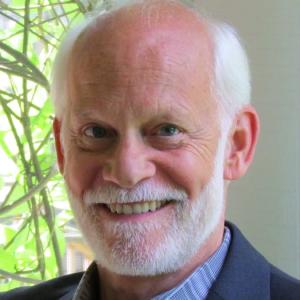 100 South Fifth Street
Minneapolis MN 55402
Organization(s):
Roselle Leadership Strategies - Founder and Principal
About Us
Founder and principal of Roselle Leadership Strategies, Inc., Bruce Roselle has been a thought leader in the areas of executive coaching, strategic visioning, psychological assessment for hiring and development, and customized succession planning for nearly thirty years. He serves companies ranging from high-tech and manufacturing to service firms, as well as nonprofit organizations, public institutions, and churches.
Motivated by a personal desire to see others achieve their greatest possible level of success, Bruce helps them move wholeheartedly into all areas of their lives. He believes that people can and do change, that change can occur quickly, and that developing people doesn't need to cost a fortune. Having provided breakthrough coaching for hundreds of executives, managers and individuals during his career, Bruce was honored with the Lifetime Achievement Award by the Minnesota Career Development Association.
In addition to articles which have been published in journals such as Counseling and Human Development, Executive Excellence, and Career Development Quarterly, Bruce has been quoted in a variety of mainstream media for his views on leadership and workplace issues.
Learn more about Roselle Leadership Strategies, Inc here: http://roselleleadership.com/
Gallery