Learn how to lead with purpose from our knowledgeable keynote speakers. Each Thrive! event features approximately 40 minutes of leadership content from a local expert. Topics range for performance to finding purpose to understanding yourself. Read the speaker bios below and visit the Thrive! event calendar to register for an upcoming event!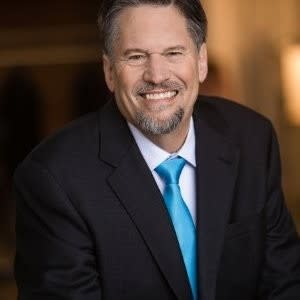 4940 Viking Drive, Suite 101
Minneapolis MN 55435
Organization(s):
Business Keys -
About Us
About David Stark
David Stark has more than a decade of experience of screening, selecting, evaluating, and developing people in the workplace. his training came from Sandra Hirsh, author, trainer, and National Board member of both the Myers Briggs and Strong's Interest Inventory Organizations, from which she recently won a lifetime achievement award.
After co-authoring a best selling book, LifeKeys, with her, Stark started Businesskeys International as a consulting firm to help individuals create a strategy for their work and life, as well as partnering with doezens of firms on selecting, evaluating and developing people in the organizations.
David splits his time between Businesskeys International and as the Executive Director of the Changing Church Forum where he consults with churches. He is married to Janet Kirkland STark, who is a chaplain at Methodist Hospital, and has two sons, Dan and Kevin.
Learn more about Business Keys International here: http://www.businesskeys.com/
Gallery