About

Doug Wortham
Husban | Father | Veteran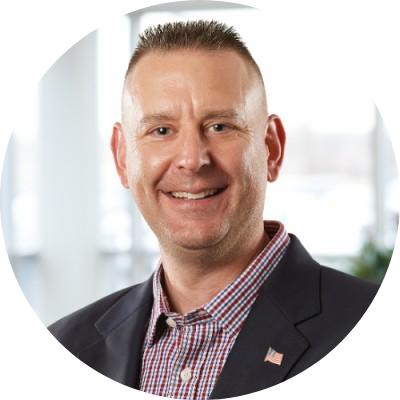 About:
Doug was born and raised in St. Paul, Minnesota. He holds a Master's Degree in Leadership and Management from Concordia University. Additionally, he has a Bachelor's Degree and Associates Degree from Saint Cloud State University.
Doug enjoys coaching, teaching, and mentoring others and has a passion for leadership development and financial coaching.
Doug is married and has two grown children. He enjoys spending time with his wife Lori, being a grandpa, riding his bike, working on projects around the house, and hosting gatherings with friends and family.
Professional Experience:
Doug is the Vice President of Strategic Alliances for Think GREAT and board member of the Think GREAT Foundation, which awards scholarships to military spouses. Doug is a Veteran of the US Army and he draws from his distinguished career of more 31 years in the Minnesota National Guard, culminating in a position where he led over 13,000 Soldiers and Airmen.
He is also a certified leadership coach and connects with organizations looking to achieve new levels of success. He shares Think GREAT's programs for leadership development, team building, and sales training, empowering team members and leaders to exceed expectations
Active Keynote Presentation:
Connect with us in your preferred format!