Learn how to lead with purpose from our knowledgeable keynote speakers. Each Thrive! event features approximately 40 minutes of leadership content from a local expert. Topics range for performance to finding purpose to understanding yourself. Read the speaker bios below and visit the Thrive! event calendar to register for an upcoming event!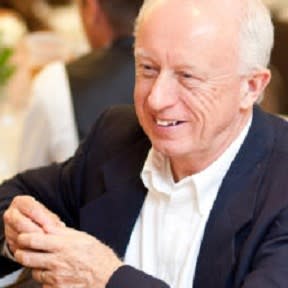 Organization(s):
Life's Core Purpose -
About Us
I (Jeff Pelletier) so long for each person to discover his/her design- the intentional workmanship- that made you for a purpose, Your light shines from your great work, from your example, from what you produce with the "work of your hands"- "with all your heart". These two are the essential elements of what we call your Life's Core Purpose™ (LCP) and we want everyone to know this about themselves.
There is work that only YOU can do based on a particular way your brain has been formed, giving you a primary core cognitive skill we call your Core Competence. There has also been placed, a desire in your heart, that fills your heart with an inner concern you have for the external world. We call this concern your Core Passion.
When you experience Life's Core Purpose™ online or in person, you lay the foundation for the full and satisfying life you're intended to have. Your Life's Core Purpose™ happens when you apply your Core Competence, (what you're really great at), towards your Core Passion (what you want to see happen in the world). Your LCP is, the TWO WORDS that empower you to lead an effective, joyful career and life. And we can help you find it.
Learn more about Life's Core Purpose here: http://godsworkinprogress.org/purpose/
Gallery