Physical and Mailing
17362 Jaguar Path
Lakeville MN 55044-7613
Mailing
17362 Jaguar Path
Lakeville MN 55044
Membership Types(s):
Ambassador
About

Jim Carr
President/Owner of Right Connections
Job Benchmarking | Analysis | Candidate | Employee Assessment | Alignment and Accountability Processes | Executive & Leadership Coaching | Employee Engagement | Coaching & Performance Management Skills for Managers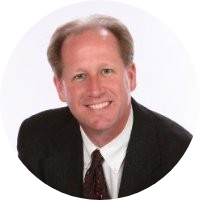 About:
Jim started Right Connections out of a passion for helping people see themselves and others with clear focus that allows for personal and professional growth. He is certified in Leadership Coaching as well as facilitating Leadership Coach Training programs. With hundreds of hours of coaching and assessment experience, Jim helps managers, and new/current supervisors learn how to fully unleash the passions and potential of people toward team goals.
Jim's background in management, sales, customer service, human resources, quality and manufacturing has set him up for this work. He is uniquely qualified to address the employee communication, alignment and engagement issues that are critical to marketplace excellence. Through powerful workshops and coaching as well as assessments and selection processes all focusing on the dynamics of communication, style and self-awareness, the results gained by clients are powerful and enlightening. Jim holds a BA degree in Organizational Leadership from Bethel University in St. Paul, MN.
Other Credentials:
Certified Professional Behaviors Analyst (DISC)
Certified Professional Driving Forces Analyst
Certified Professional TriMetrix HD Analyst
Right Connections Coaching & Consulting – Growing People to Leverage Talent
Active Keynote Presesntations:
Connect with us in your preferred format!