Kristin Evenson
About

Kristin Evenson
Keynote | Coach | Consulatant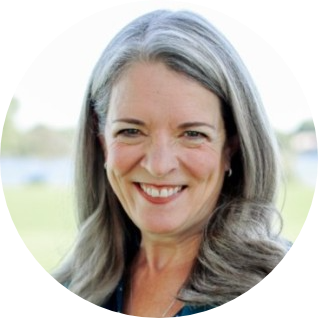 About:
As a Consultant & Coach, Kristin's life's passion and purpose is to help leaders connect to God, trusted others, and their own truest selves in context of:
Leadership & life challenges—Helping leaders support, sustain and strengthen their soul in leadership
Career & life transitions—Helping them think creatively and courageously about what's next
Strategic junctures--Helping leaders and teams identify what can't change and what must.
Kristin has a deep desire to help strengthen and sustain the souls of leaders in fresh, practical ways and has credentials at the intersection of neuroscience, Christ-centered mindfulness and creative prayer practices, having completed:
The NeuroLeadership Institute's Brain-Based Coaching Program
Transforming Center's two-year "Strengthening the Soul of Your Leadership" program
The Spiritual Direction training program through Sustainable Faith.
Background:
Kristin has a BA in Religion and Psychology and has long devoted herself to both business and ministry. Her career journey has included stints as a stockbroker, advertising executive, marketing/strategy director and consultant to companies, nonprofits and ministries in the areas of strategy, culture and board governance. She's also served in ministry leadership roles and has developed content and curriculum for a variety of faith-related initiatives—including curriculum around business leadership and also Christ-centered generosity, both in partnership with the National Christian Foundation – Twin Cities.
Message:
Change is unnerving. Ambiguity, pressure and lack of clarity contribute to conflict, anxiety and panic in both individuals and teams. The brain is wired to retreat into threat mode ("freeze, fight or flight!"), which short-circuits our ability to think creatively. But change and transition also provide important opportunities to step back, reflect and recalibrate. Whether individually or as teams, we can reconnect here with passion and purpose, mission and meaning, and recognize new ideas and inspiration.

As you navigate a critical juncture, I'd love to partner with you in thinking creatively and courageously about What's Next.
Active Keynote Presentations:
How do you want to connect with us?