About

LaToya Burrell
Attorney | Professor | Author | Keynote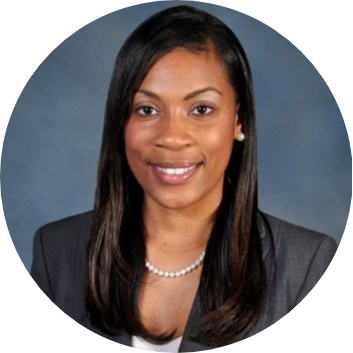 About:
LaToya Jones Burrell, JD, MBA serves as Dean of Graduate Education and Accreditation at North Central University. Her career has included practicing law and teaching and leading in higher education. She is licensed to practice law in Louisiana and Minnesota and her practice areas have focused on bankruptcy, mass torts, complex litigation and business consulting.
At North Central University she has taught several courses including business law, Christian leadership & ethics, and international business. She also teaches oral advocacy and serves as the coach for the American Mock Trial Association's (AMTA) NCU Mock Trial Team. She has a passion for teaching, leading, mentoring, and coaching others and sincerely believes that leadership and success start with truly understanding who we are and who we belong to. She also serves as a Higher Learning Commission Accreditation Peer Reviewer, the NCU's Higher Learning Commission Academic Liaison Officer (ALO), and has served as a Title IX adjudicator. During law school she was involved in several organizations, including the Moot Court Board, the Journal of Race, Gender & Poverty, and the American Trial Lawyers Association's Mock trial team.
She has a passion for social justice and her research and writing interests have included Americans with disability law, leadership, ethics, and higher ed law. She recently wrote a book on racial reconciliation, scheduled to be released in November of 2020 (currently available for presale at www.theboldlatoyaburrell.com).
She also launched a series of videos on her YouTube channel called the Listen & Learn series. Both her book and the Listen & Learn series were inspired after the tragic death of George Floyd. With a heart after Christ and ultimate goal of harmony, she believes that racial reconciliation will take place when we humble ourselves and are open to have courageous conversations. When we are willing to humbly step into a place of openness, true exploration of self and healing can begin and we can all boldly walk into our purposes. LaToya is married to Gregory and has two sons, Grayson and Garrison. She lives in Minneapolis, MN and loves spending time with her family and volunteering her time.
Active Keynote Presentations:
Connect with us in your preferred format!