About

Leary Gates
Host of the B2B Growth Club & Managing Partner at Coefficient Advisors
Coach | Leader | Consultant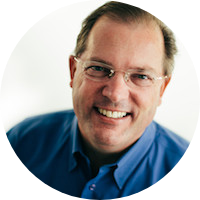 About:
Leary Gates is an entrepreneur and venture coach, advising business leaders on how to think beyond their present line-of-sight to uncover new opportunities for their firms.
For the past 25 years, he has worked with Fortune 1000 firms and start-ups in technology, manufacturing, and business and cloud services. He is the founder of Lumina Consulting Group and StrategicCEO.com and co-founder of Coefficient Digital. Leary is active in ministry as the founder of BoldPath Life Strategies, a non-profit dedicated to accelerating the mission of ministry organizations and their leaders. He and Armin Assadi co-host the BoldIdea podcast.
As an individual and corporate venture coach, Leary uses his blog (learygates.com) to talk about leadership, transition, productivity and personal venturing. His goal is to inspire you to create and act on your powerful and extraordinary bold ideas. Come to an event to hear him speak and follow along on his blog to learn more.
Specialties: Corporate venturing, interim executive leadership, business strategy, market strategy, venture start-up, business development, partner development, market selection, vision, branding, leadership coaching
Active Keynote Presentations:
Gallery
Connect with us in your preferred format!