About

Mark Coronna
CMO | VP Sale's & Marketing | Keynote
"Helping Leadership Achieve Revenue & Profit Growth"
About:
My passion: working with leadership teams to help them be successful, which in turn, helps their businesses and employees achieve success. Mark's focus is most often on growth planning and execution, building diversified revenue and profit streams, sales pipeline improvements, strategic marketing planning, and digital transformation.
He has global experience building high-growth, profitable businesses. His industry experience is in manufacturing, healthcare, high tech, business and financial services. He is viewed as an expert in accelerating profitable growth through a well-developed Horizon Growth playbook built on best practices. As both a CMO and a CIO, he specializes in the development of innovative digital products and services and digital marketing to transform go-to-market programs. As a former VP Sales & Marketing he is skilled in optimizing Marketing and Sales in an integrated and highly targeted approach called the Intelligent Sales Pipelinetm. He is also the host of a radio program and podcast: www.thepracticalcmo.com/.
As a licensed minister in the Evangelical Covenant Church and pastor of a small rural church in Stockholm, WI, His approach to work is as worship and he applies biblical principles to his relationships. He is also a strong advocate for Ed Silvoso and Anointed for Business and Ekklesia transformation.
Professional Experience:
Mark is a Chief Outsiders Partner and CMO. He is a globally experienced executive with a track record of helping businesses diversify, grow, and adopt innovative, cost-effective, high return marketing strategies. With his experience as a Marketing, Sales, and Operations executive, Mark helps transform go-to-market programs. His passion is to help leadership teams accelerate revenues and profits.
Mark helps CEOs and their teams across multiple industries and business sizes to develop key market insights, innovative products and services, and effective go-to-market programs to accelerate business growth. Mark employs his entrepreneurial spirit, executive experience in marketing, business development, sales, product management, operations, and technology management to skillfully build, grow, and revitalize organizations. He applies best practices from many sources and industries, effectively using digital marketing and digital technology to transform operations and create new revenue and profit opportunities. Mark is also an expert at horizon growth integration into EOS/Traction.
Mark is the author of four eBooks and 35 articles focusing on business growth engines, value propositions, digital transformation, and building an "Intelligent Sales Pipeline™." He is also the host of his own radio show and podcast called The Practical CMO.
Active Keynote Presentations: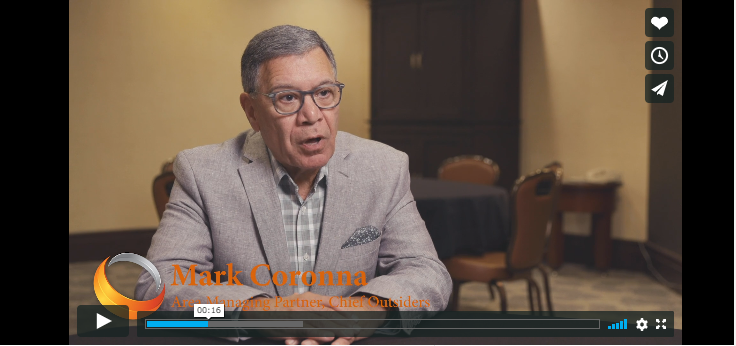 How do you want to connect with us?