Learn how to lead with purpose from our knowledgeable keynote speakers. Each Thrive! event features approximately 40 minutes of leadership content from a local expert. Topics range for performance to finding purpose to understanding yourself. Read the speaker bios below and visit the Thrive! event calendar to register for an upcoming event!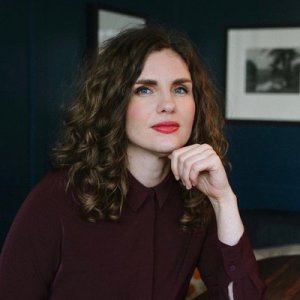 Organization(s):
Meredith Kathleen - Healthy Leadership Development -
About Us
Company culture flows from the top down.
Research shows that the most successful business leaders invest in their own growth as well as their teams, developing their people into assets and improving company culture. Drawing from her 10 years of experience as a Psychotherapist, Meredith brings to the marketplace a deep understanding of brain neurology, individual wiring, and practical tools to enhance performance.
Meredith's vision to see leaders thrive from the inside out fuels her works with Founders and other C-suite executives. Business leaders from around the world meet with Meredith for individualized consulting to troubleshoot challenges, regain clarity and focus, and align with core vision. Additionally, Meredith provides on-site performance coaching, team training and keynote speaking on a variety healthy leadership topics.
Learn more about Meredith's work here: https://www.meredithkathleen.co/
Gallery