Steven Beaman
Categories
Business Business Coaching Business Consulting Business Solutions Coaching Consultants Discipleship Executive Financial Coaching
About

Steven Beaman
Owner/Founder of Soaring Eagles Business Advisors
CEO | CFO | Speaker | Leader | Coach | Consultant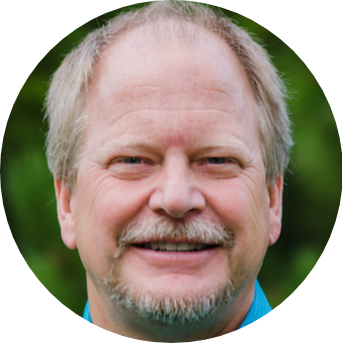 About:
My passion: working with people to help them connect the Christian faith with their business, health, finances, relationships, and community. By connecting all of life with your Christian principles and values, you are abiding with Christ all throughout your daily life. Steve's focus is often on how to be embrace the abundant life that God has for each person, how to become a better leader which includes business and personal leadership, and how to be a better steward of what God provides for you.
I have experience building profitable consulting businesses, consulting with many industries and leaders, and connecting my faith with my workplace for the best culture. My industry experience: manufacturing, distribution, retail, high tech, business and professional services. I'm viewed as a specialist in business analysis, systems analysis, design, and implementation. All of my consulting experience has been geared towards meeting business objectives and the vision, mission, and values of the business. I am selective on who I will work with on a coaching or consulting basis. I was a CFO of a software and hardware sales and development business for 15+ years. I have been the sole owner and entrepreneur of a software development and consulting business for 15+ years. As a coach and consultant, I lead with listening which allows me to listen for what the Holy Spirit wants me to ask as a question that goes deeper into finding your resolution. Many times people know the answer but need someone to help them follow through and gain clarify on their next steps.
I became a born again Christian in 1986 and have continued to follow Jesus. I was baptized by immersion on 1988. I am still a sinner and fall short of the Glory of God. I have been married to my wife Jodi for over 39 years. I have two grown children and currently have two grandchildren.
Professional Experience:
Steve is currently the owner of BCSG, LLC (software development) and Soaring Eagles Business Advisors (coaching and consulting). He is an experienced business owner with integrity and the desire to help businesses and people gain clarity on their vision, mission, and values. To grow their business and use the business as a platform for reaching the lost in the workplace. To join God in the call to let your light shine in a dark world. To go and make disciples and to love his neighbor as himself.
Steve helps business owners, leaders, next generation leaders, entrepreneurs, and employees in multiple industries and business sizes to gain clarity, develop key performance indicators, strategic planning, and engage their teams with a clear vision. Steve is a One Page Performance Plan licensed provider and a Biblical DISC Licensed Practicioner. Steve utilizes his experience, entrepreneurial spirit, executive experience in ownership and financial accounting, business development, sales, project management, operations, and technology management to skillfully build, grow, and revitalize organizations. He applies best practices from many sources and industries in order to determine the best solution for a particular need.
Steve is a Toastmasters DTM (Distinguished Toastmaster) having given over 100+ speeches and presentations. As a Toastmaster Steve held many club officer positions including a district office. He is a member of a CBMC (Christian Business Men's Connection) Trusted Advisors Forum group. Steve is also the author of "Transform Your Business and Not be Derailed" focusing on how to keep your business on track and moving in the right direction.
Active Keynote Presentations:
How do you want to connect with us?