About

Terry Wu
Owner | Speaker | Consultant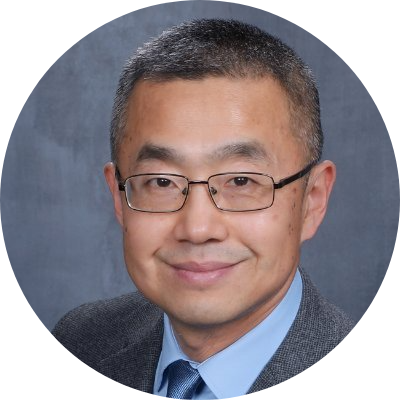 About:
In May, 2019, Dr. Wu gave a 17-minute TED Talk on Neuromarketing. His talk has been extremely well received by Neuromarketing experts as well as the general public. His talk has been raising awareness about this new, scientific approach to marketing.
Dr. Terry Wu received his Ph.D. in Neuroscience from Vanderbilt University. He has a 30-year career in Neuroscience. He started his own marketing firm over 16 years ago, giving his clients a strong competitive edge by applying insights from Neuroscience and Psychology. His combined knowledge and experience in both Neuroscience and marketing led him to the emerging field of Neuromarketing. His company, Neuromarketing Services is the only firm in the Midwest that specializes in Neuromarketing.
About Neuromarketing:
What if you knew how consumers really decide what to buy? What if you knew how to better persuade your customers? What if your marketing was no longer based on guesswork or hunches, but guided by science?
Having a solid understanding of the brain's decision-making process can help you create a satisfying, unique experience for future customers and nudge them to buy.
How can you help your customers choose the right product or service? Imagine you are presenting a proposal to your potential customer. How many price choices should you offer? 1, 2, 3 or 5? What can you do to make the offering you want to sell appear more attractive?
How many senses do we have? Can our senses influence each other? Imagine you run a fine-dining restaurant. What background music should you play, Bieber or Beethoven? Choosing the right music can increase your sales while making your food and drinks taste better.
How does color impact our emotions and cognition? Imagine you are in charge of revamping your company's website. What color scheme should you pick? Would you choose your CEO's favorite color? Or should you choose the colors that guide and motivate your web visitors to contact your company?
Welcome to Neuromarketing! Neuromarketing is a scientific approach to understanding consumers' decision-making. It pays close attention to the role of emotion, intuition and impulse in making buying decisions. Over 95% of our decisions are made unconsciously. The unconscious mind is the primary force behind all purchases. Successful companies, like Apple, Google, and Amazon have all adopted neuromarketing. They have seen dramatic improvements in their marketing effectiveness.
Active Keynote Presentation:
Connect with us in your preferred format!