Description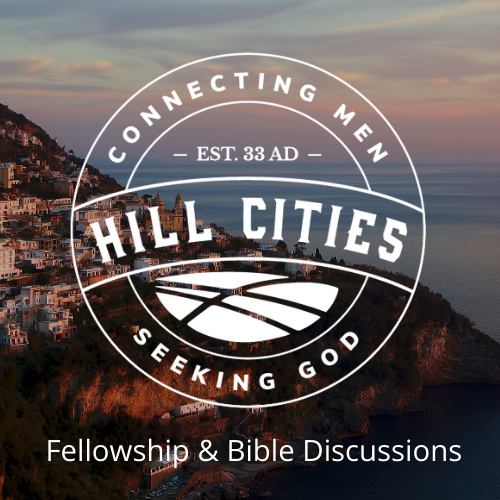 CONNECTING MEN SEEKING GOD
***** WE ARE CURRENTLY MEETING IN PERSON & VIA ZOOM ****
**** PLEASE CONTACT jh@hillcities.org TO RECEIVE YOUR INVITATION TO JOIN US ****
About:
Come join us at one of our weekly meetings . You will learn how to dive deeper into your faith while discovering your purpose. You will be among a vibrant community as you learn what it means to become a world changer.
Your view of life, work, God, and purpose will find a revolutionary transformation and fulfillment in the community of the gathering and in the blessing of the transformation of others. In community and in God's Word, we develop core convictions that begin to guide our lives.
Participating in a vibrant gathering of God's people is part of that process. Hearing the voice of God is more fulfilling, challenging, and invigorating than anything.
Do You Want a Lifechanging Fulfillment?
At our weekly meetings you will experience:
How to hear the voice of the Lord
Discovering your purpose
Deepening your faith
Vibrant Community
Come join other business leaders to take your faith to the next level and find true community with God and others.
Check Out All Locations: Click Here!
Learn More About: Hill Cities
---
About Jeff:
Jeff Hagen has served in marketplace ministry since 1984. Before that, he was a Special Representative to the President of Campus Crusade for 8 years. Jeff was a member of the University of Minnesota Baseball team that won a number of Big Ten Conference Championships and was a teammate of Hall of Famers Dave Winfield and Paul Molitor. He earned a degree in education from the University of Minnesota and a Masters in Divinity from Bethel Seminary.