INCUBATE: Becoming a Transformational Entrepreneur
Tuesday, January 12, 2021 (8:00 PM - 8:45 PM) (CST)
Description
Becoming a Transformational Entrepreneur
How business dreams, leaders, and concepts can transform our world through the Holy Spirit!
Join us for an eye-opening conversation about how business and faith leaders here in the Twin Cities are developing a business incubator and accelerator for Kingdom-minded entrepreneurs. You'll hear stories of success, be first in on the vision, and break into smaller groups to discuss how you can take a next step in leading, supporting, or praying for this collaborative project to launch entrepreneurs for the glory of God!
Hosted in partnership with River Valley Church, Transform Our World, Open Network, At Work on Purpose, Ambassadors for Business, and many others!
Virtual event begins at 8pm on Tuesday, January 12th with breakouts to follow.
Event Schedule:
8:00pm - Welcome from our host, Devin Dickel
8:05pm - Interview with Brian Miller - Cincinnati Crossfit Gym Owner - he will be joined by his business coach, Kevin Schwieger
8:30pm - Overview of Transformational "Incubate" Incubator progress with Kevin Mitchell
8:40pm - Meet the Incubate Team
8:45pm - Breakout Options reviewed and Main Session ends
Breakout Options:
Devin leading on International Kingdom Business
Bob leading on Becoming a Coach for Incubate Participants
Kevin leading on Joining the Incubator Course & Program
Tom leading on Joining the Incubate Internal Support Team
Clynt leading on Helping Fund the Incubate Project
Chuck and Pete leading on Principles of B4T (Business for Transformation)
*** Please Register to Receive Join Instructions - To Be Sent Prior to Event Start ***
Sponsors
Event Organizers and Sponsors
Ambassadors for Business
At Work on Purpose

OPEN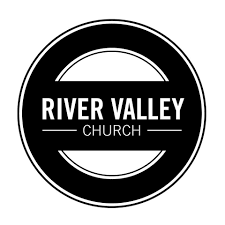 River Valley Church
Transform Our World
Pricing
***FREE TO ATTEND***
REGISTER TO SAVE YOUR SPOT!
Virtual Event - Register to Receive Details

Categories
Leadership
Educational
Community
How do you want to connect with us?