Since we can't meet in person, we now offer...
"Leveraging Work Experiences
to Achieve Career Success"
with: Mark Kizilos
Thursday Morning, January 7th
7:30 - 9:00 am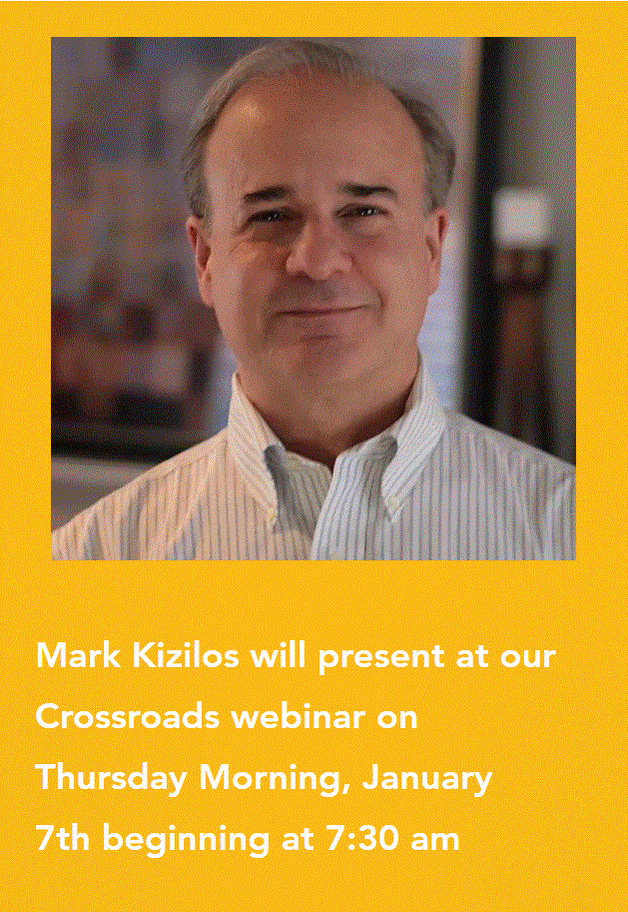 Event Details:
While we all know that experience is the best teacher, it can be easy to overlook valuable lessons from our own experiences. This program will help you tap the power of your own experience as a source of valuable lessons.
Mark will introduce a simple approach for leveraging work experiences that is useful for those in transition as well as those considering their next career step.

By attending this event, you'll learn how to see your career in a new light and to better communicate how your experiences have shaped you into the professional you are today.

Don't miss this discussion!
Mark Kizilos, PhD, is a Work Experience & Learning Expert, Author and Business Leader. He's also author of a related book called "FrameBreaking"
REGISTER FOR THIS WEBINAR HERE