Since we can't meet in person, we now offer...
"Compensation Strategies"
with: Dave Sparkman
Thursday Evening, January 14th
7:00 - 8:30 pm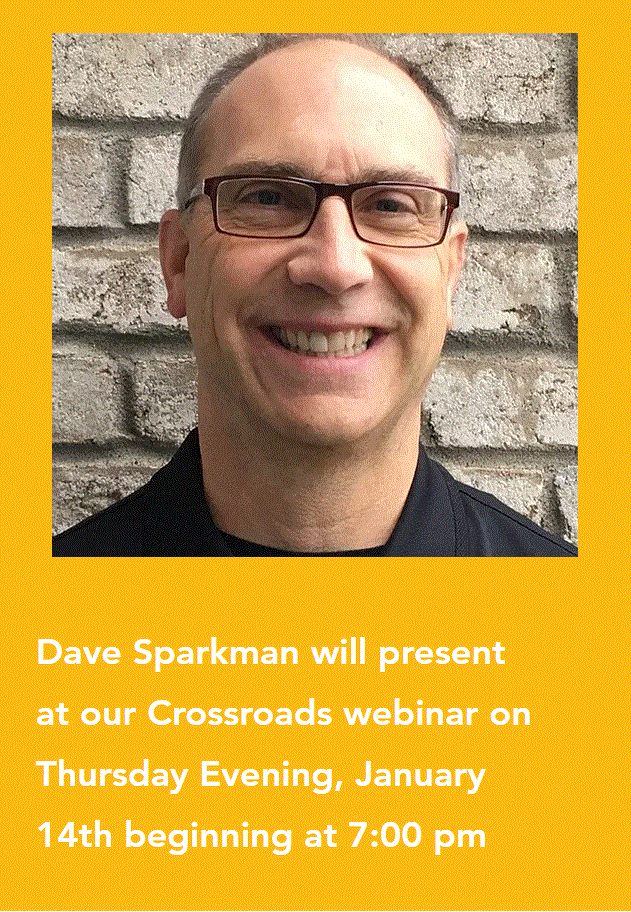 Event Details:
Everyone would like to get the best offer they can for their next job, right?
But how do you improve your odds?
This webinar will help you better understand the factors employers consider when making compensation decisions and what you need to be prepared to answer in the hiring process.
You'll learn...
What you need to know in advance to set realistic expectations for you and the employer.


What factors do employers consider when making an offer.


How to frame your discussions with employers regarding your compensation expectations.


How to create win-win scenarios for your new job to start successfully.
...and more!
Dave Sparkman has an exceptional background to discuss this topic... he was a Partner with Arthur Andersen, leading HR for the West region. He was an SVP of HR for United Health Group, and led Culture for the organization.
Dave also launched Crossroads Career Network in Minnesota and currently
chairs the Board of Directors for the national Crossroads Career organization.
REGISTER FOR THIS WEBINAR HERE