MN Crossroads Career Network
Thursday, January 21, 2021 (7:30 AM - 9:00 AM) (CST)
Description


Since we can't meet in person, we now offer...
"Outperform The Norm In Your Job Search"
with: Scott Welle
Thursday Morning, January 21st
7:30 - 9:00 am
Events Details: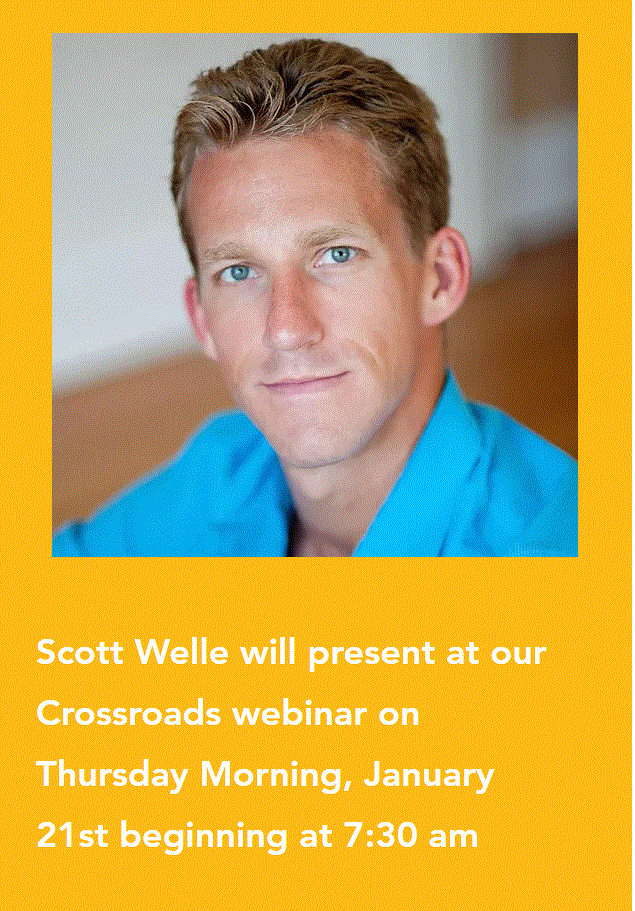 Today's competition is brutal and the pressure to perform can be suffocating.
What are you doing to stay ahead and keep from burning out?
Discover the strategies used by high achievers and elite athletes to take your "game" to the next level and Outperform The Norm.
Learn to:
Condition a mindset for success

Unleash sustainable energy, stamina and physical vibrancy

Thrive through change, personally and professionally

Adopt routines for increased confidence and resiliency
This is a high-energy presentation that will raise your personal standard of excellence and give you an effortless action plan to use immediately.
Outperformers are not born; they're made. We ALL have the capacity to "raise our game," and Scott Welle has spent more than 15 years helping people do this, personally and professionally.
Scott is a #1 international best selling author, speaker and founder of Outperform The Norm, a leading movement for those seeking to perform at their highest level. Scott's nine best selling books, articles, videos, podcasts and online programs inspire hundreds of thousands of people worldwide.
He has a Master's degree in Sport Psychology, is an adjunct professor at St. Olaf University and regularly consults with top-performing executives, sales professionals and entrepreneurs, as well as elite athletes, all with one common goal: to OUTPERFORM THE NORM.
For "fun" (and because he's a little crazy), he's completed 5 Ironman triathlons, 29 marathons, and a 100-mile ultra marathon run. He serves others by showing them how to tap into the same mindset of challenging their self-limiting beliefs and aspiring to be their best everyday.

Please visit him at ScottWelle.com.
REGISTER FOR THIS WEBINAR HERE

Categories
Leadership
Networking
Clubs/Organizations
Community
How do you want to connect with us?