Thrive! Lakeville [IN PERSON]
Wednesday, February 3, 2021 (11:30 AM - 1:00 PM) (CST)
Description

All Thrive! events are "come as you are - stay as long as you can." Gather with a community of like-minded business professionals to make connections, find support, and grow in all areas of your life.
We look forward to meeting you!


Steven Beaman
Owner/Founder of Soaring Eagles Business Advisors
CEO | CFO | Speaker | Leader | Coach | Consultant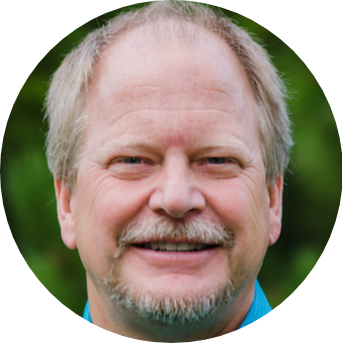 About:
My passion: working with people to help them connect the Christian faith with their business, health, finances, relationships, and community. By connecting all of life with your Christian principles and values, you are abiding with Christ all throughout your daily life. Steve's focus is often on how to embrace the abundant life that God has for each person, how to become a better leader which includes business and personal leadership, and how to be a better steward of what God provides for you.
I have experience building profitable consulting businesses, consulting with many industries and leaders, and connecting my faith with my workplace for the best culture. My industry experience: manufacturing, distribution, retail, high tech, business, and professional services. I'm viewed as a specialist in business analysis, systems analysis, design, and implementation. All of my consulting experience has been geared towards meeting business objectives and the vision, mission, and values of the business. I am selective on who I will work with on coaching or consulting basis. I was a CFO of a software and hardware sales and development business for 15+ years. I have been the sole owner and entrepreneur of software development and consulting business for 15+ years. As a coach and consultant, I lead with listening which allows me to listen for what the Holy Spirit wants me to ask as a question that goes deeper into finding your resolution. Many times people know the answer but need someone to help them follow through and gain clarity on their next steps.
I became a born-again Christian in 1986 and have continued to follow Jesus. I was baptized by immersion in 1988. I am still a sinner and fall short of the Glory of God. I have been married to my wife Jodi for over 39 years. I have two grown children and currently have two grandchildren.

COVID-19 GUIDELINES:
YOU MUST REGISTER TO ATTEND: due to limitations on attendees, registration is required – if we reach capacity, we plan to live-stream the event via Zoom and Facebook
FOOD PROVIDED BY CHICK-FIL-A Apple Valley!
Digital temperature check may be taken at the door
Hand sanitizer and disposable masks will be available at the door
Masks are mandatory
Social distancing should be practiced by all participants: we know that handshakes and hugs are natural greetings, but let's follow protocol as recommended by CDC, Federal, State and Local Governments
We will take proper sanitizing precautions before, during and after the event to best ensure your safety
---
---
A Big Thanks to our Sponsors!
---
---
Register for a suggested donation of $10 to help further our mission of helping Christian business professionals connect their faith values and their work.
Pricing
Register for a suggested donation of $10.
Hosanna Church
9600 163rd Street West



Lakeville

,

MN

55044

United States



ENTER DOOR #1 - DOORS ARE LOCKED
WE WILL HAVE SOMEONE STATIONED AT THE DOOR TO LET YOU IN BETWEEN 11:25 TO 11:40AM
TEXT 651.216.5343 IF ARRIVING AFTER 11:40AM
Categories
Sales and Marketing
Leadership
Educational
Networking
How do you want to connect with us?