Big Event: Legacy Planning Educational Presentation - Who Will Inherit the Mess?
Thursday, March 12, 2020 (11:30 AM - 1:00 PM) (CDT)
Description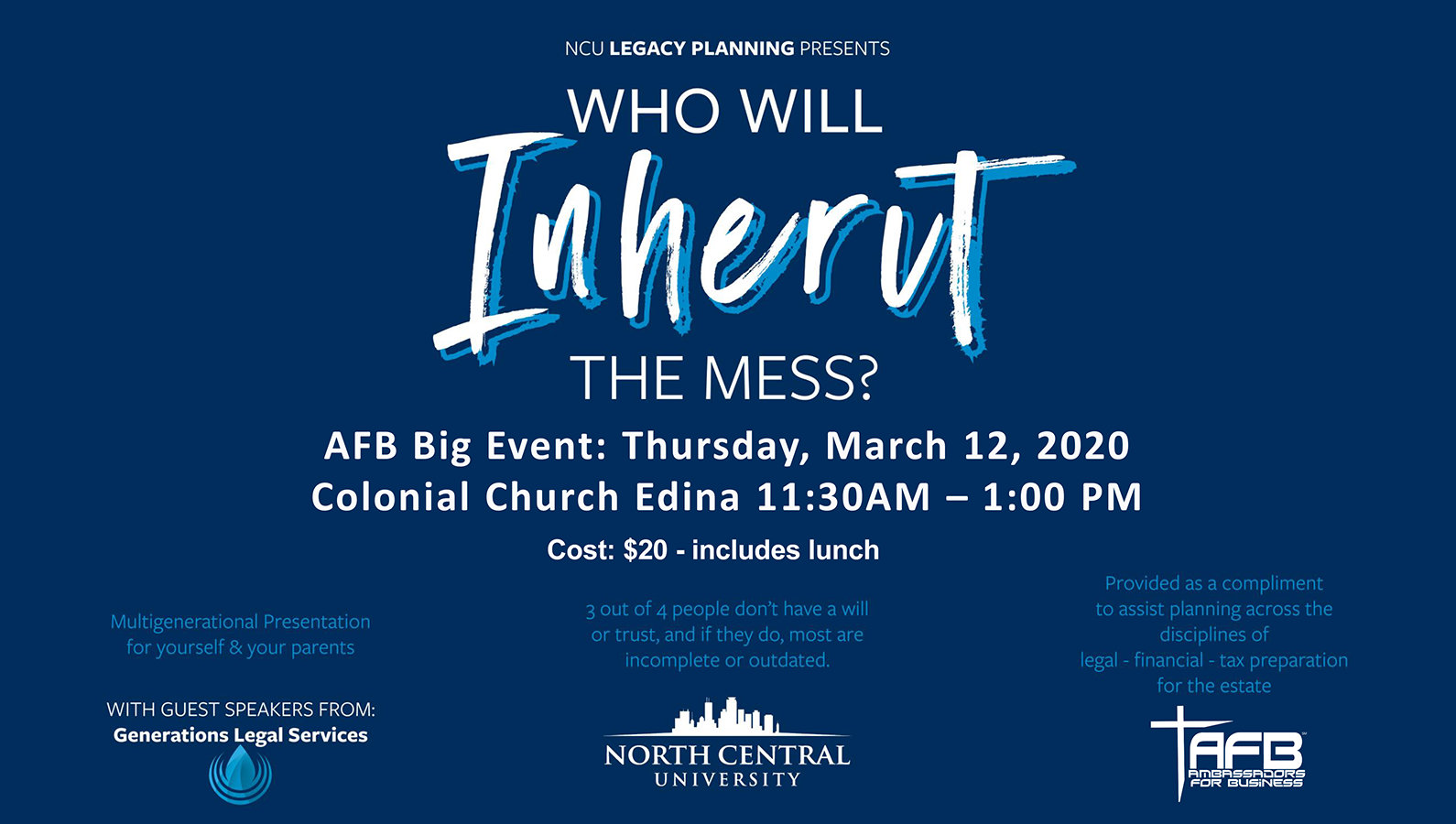 ABOUT THE EVENT:
On Thursday March 12, 2020, Jeff Litfin, CEP® from Generations Legal Services and Chris Anderson from Generations Planning Partners—in association with North Central University—will provide an educational workshop entitled, "Who Will Inherit The Mess?" This popular presentation is designed to help business owners, families and individuals understand how easy it is to leave a legacy of love and order behind—instead of chaos and confusion. Learn how to protect your estate from Probate (hint: having a Will doesn't do it) and how to ensure that your assets will pass quickly and easily to your children, heirs and charities. Topics of discussion will include the difference between Wills and Trusts, Power of Attorney, Health Care Directives and Probate avoidance. You will learn how all of these forms work, why you need them, and the importance of keeping your documents current and up to date. Don't let your kids inherit a MESS! Plan now to attend this beneficial workshop.

MORE ABOUT NORTH CENTRAL UNIVERSITY & GENERATIONS PLANNING PARTNERS
North Central University (NCU), founded in 1930, is a Christian university raising up the next generation of Church leaders (pastors, worship leaders, missionaries) in addition to "bi-vocational marketplace ministers" graduating with degrees serving as teachers, in business, communications, IT, family counseling, social workers and so much more. Located in downtown Minneapolis, MN., North Central prepares students to fulfill biblical models of leadership and ministry throughout the world (Ephesians 4:11-12). Trent Redmann, Director of Development & Legacy Planning, NCU, has a passion to encourage and connect people with educational resources and tools to help steward their God given resources, to best care for themselves, their loved ones, God's ministries and causes they want to support. Find out more at legacy.northcentral.edu.
Jeff Litfin is a Certified Estate Planner™ and director of client services for Generations Legal Services, a Twin Cities-based educational firm specializing in comprehensive estate planning and paralegal services for a variety of Estate Planning law firms. Chris Anderson is a 20-year financial advisor and Chief Executive Officer of Generations Planning Partners, one of the highest performing and fastest growing wealth management firms in Minnesota. Over the past several years, Jeff and GLS have educated and helped over 15,000 individuals and families understand the importance of estate planning, how to protect and pass assets to children & charities, and how to keep one's estate out of Probate.
Jeff and Chris are regular speakers and educators at churches, businesses, community education programs, senior associations, and retirement cooperatives such as Applewood Pointe, Realife, Presbyterian Homes and others. They often teach in Christ-centered environments and help church families better understand how stewardship principles can be applied to one's estate. Jeff and Chris also help other professionals such as realtors, financial advisors and mortgage lenders distinguish themselves by sharing basic estate planning strategies which can then be used to add value to their own clients.
As a recent example of the desire for his help, Compassion International (the 8th largest charity in the world), and North Central University (the largest land holder in downtown Mpls) has named Generations Legal Services as their primary referral partner to provide donor appreciation events & estate planning workshops to their donors and alumni.
DOORS OPEN AT 11AM AND CLOSE AT 2PM
COME EARLY AND STAY LATE FOR OPEN FELLOWSHIP AND NETWORKING!
Sponsors
Lunch Sponsor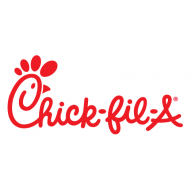 Chick-fil-A Bloomington
Platinum Sponsor

Edward Jones Investments - Joe Bertilson Financial Advisor
Images
Colonial Church - Great Hall
6200 Colonial Way



Edina

,

MN

55436

United States



Park in main lot, enter through front doors and stay to the right to Great Hall.
Thursday, March 12, 2020 (11:30 AM - 1:00 PM) (CDT)
Doors open at 11am, close at 2pm - come early and stay late for fellowship and networking!
Categories
Educational
Networking
Connect with us in your preferred format!